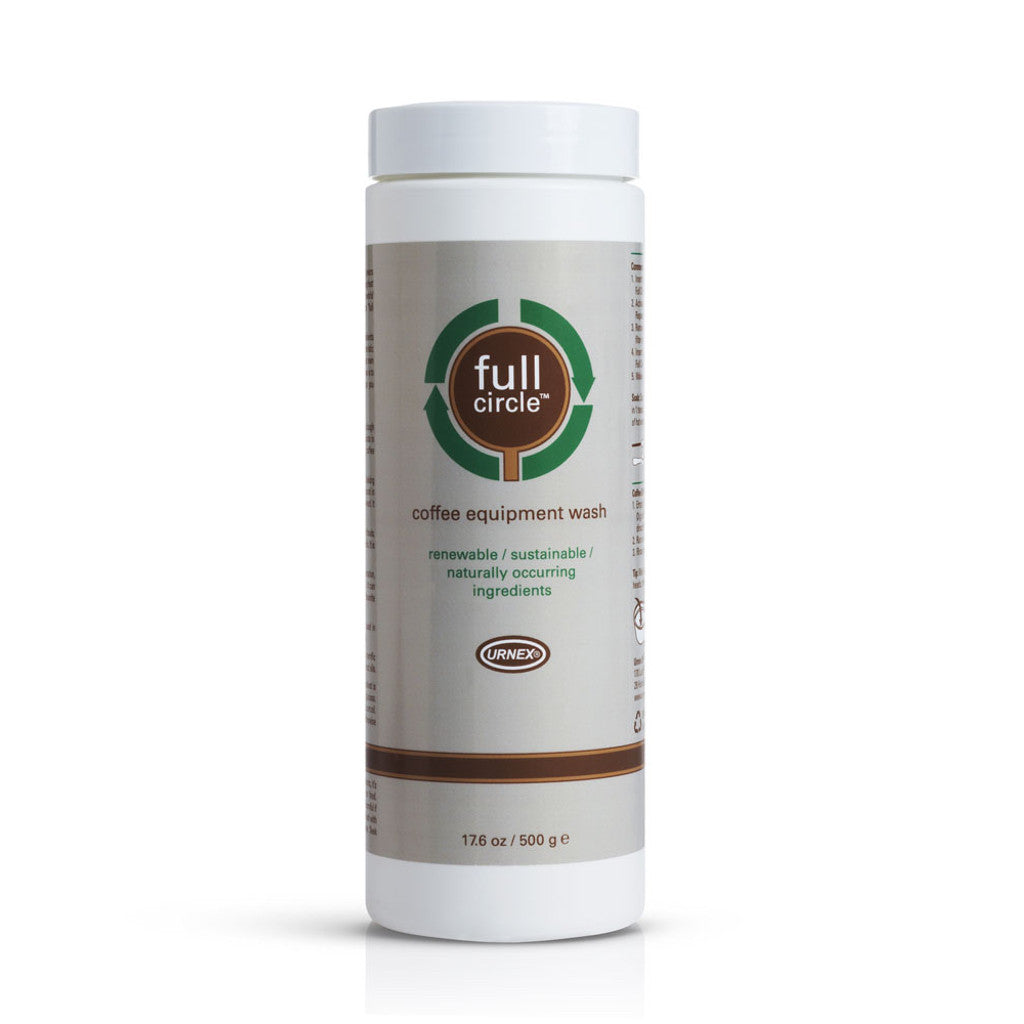 Urnex Full Circle 500g
Urnex Full Circle 500g
Like all Full Circle™ products, Full Circle™ Coffee Equipment Wash is completely phosphate free, all ingredients are renewable, sustainable and naturally occurring, and every jar is made from recycled packaging with a digitally printed label.
Each 500 gram jar of product is  perfect for back flushing traditional espresso machines, soaking coffee and espresso machine parts, and cleaning coffee brewers.
Concentrated Full Circle™ formula eliminates coffee residue in group heads and valves with a balance of foam and solubility for optimal rinsing.