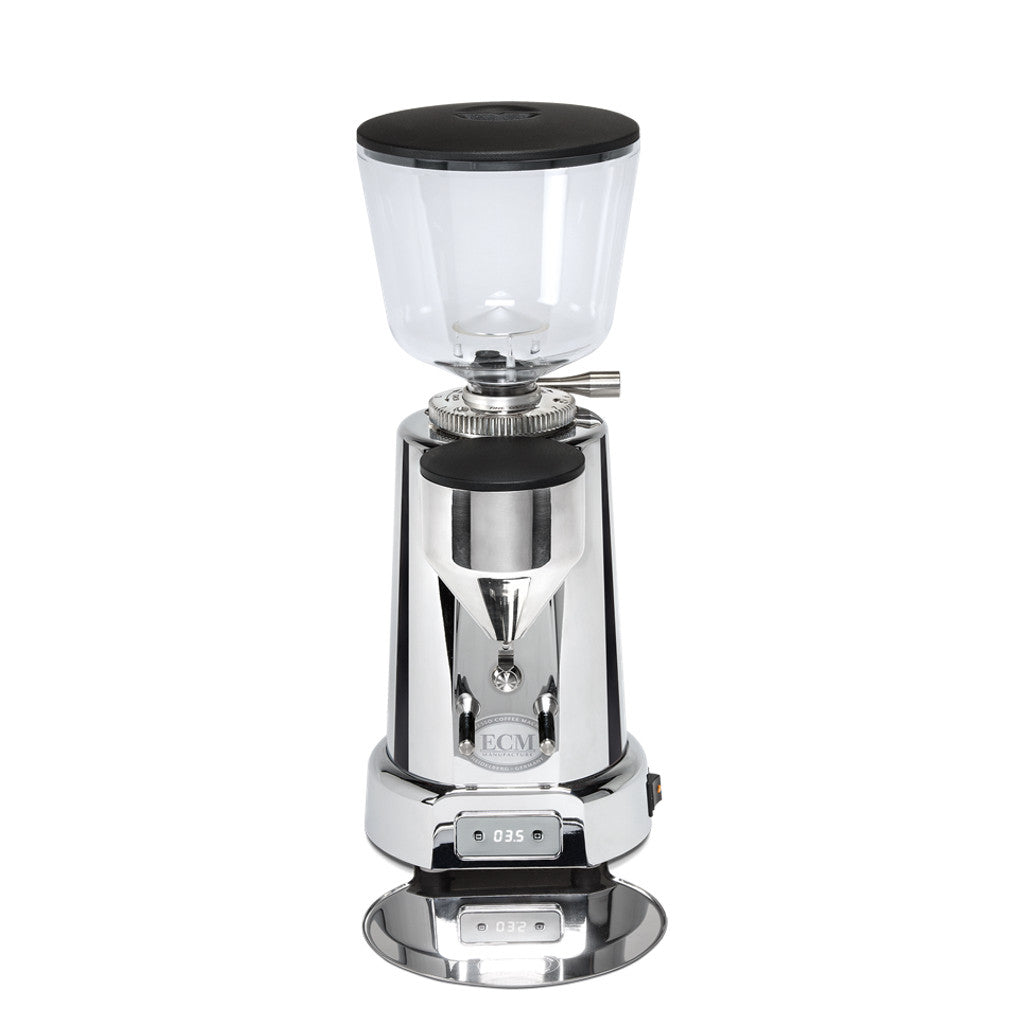 ECM V-Titan 64 Coffee Grinder
ECM V-Titan 64 Coffee Grinder
V-Titan 64
The V-Titan 64 is the first commercial grinder from ECM. It can be used in households as well. Inspired by the style from the 1950's, the Velox Titan 64 impresses with its clear, rounded design. Our new grinder allows both manual grinding and pre-programmed, automatic grinding of two different portions of fresh coffee. Futhermore, with the professional portafilter bracket it is possible to use the grinder free-handed.
Simple programming of the timer for 1 or 2 portions via display
Manual grinding function
Stepless adjustment of the grind
Silver colored display
Quantity counter of the ground portions
Capacity bean hopper ca. 1000 g
Titanium coated burrs, ø 64 mm
service life approx. 1100 - 1200 kg
Motor output 450 W
Voltage 230 V / 115 V
Dimension (HxWxD) 490 x 200 x 250 mm
Weight 9.8 kg
Contact us
Morala Trading Inc.
428 Kent Street
Ottawa, ON K2P 2B3
Canada
Toll Free: 1-800-625-9625
Local: 613-230-4452
Morala Trading Toronto
Local: 647-350-4090

Inquiries
General:orderdesk@morala.com 
Service: fred@morala.com 
Sign up to our mailing list
Free shipping on all Canadian retail orders over $100!