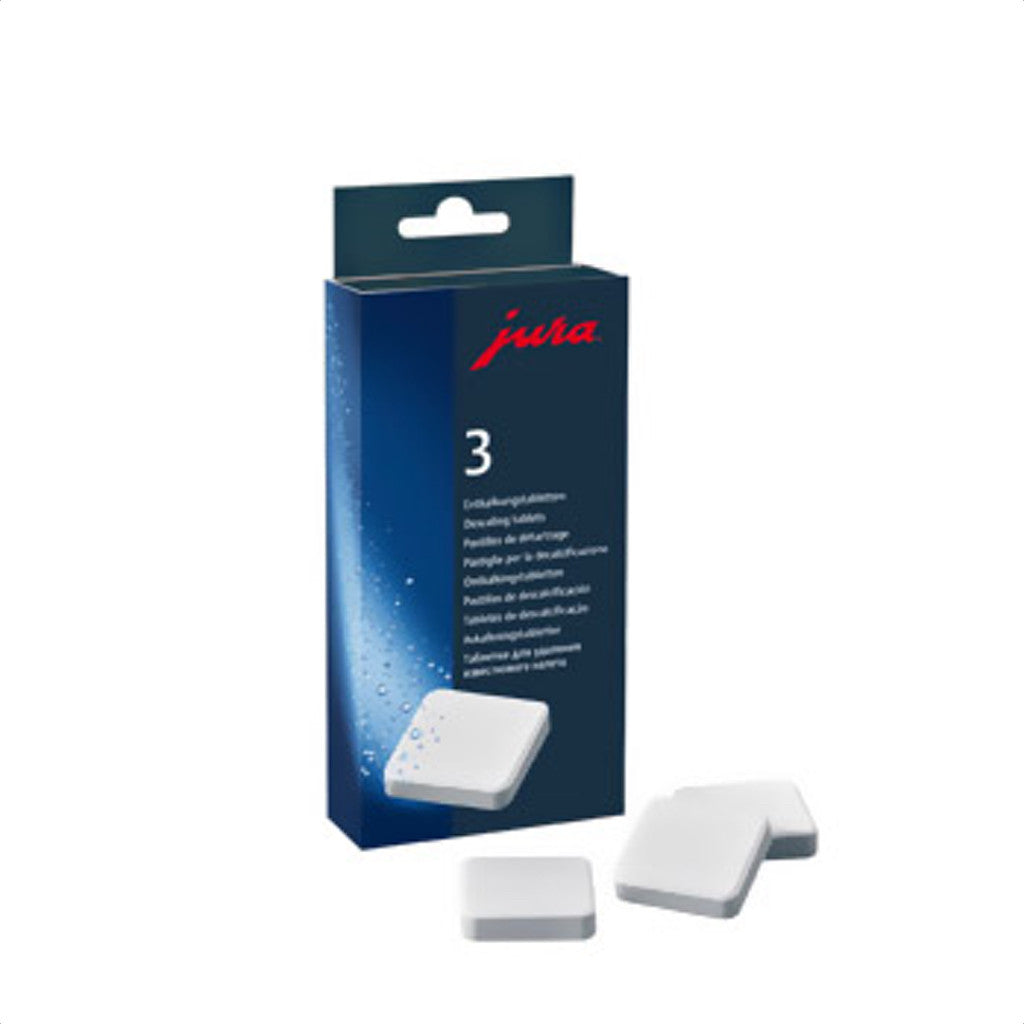 Jura Descaling tablets
Jura Descaling tablets
Descaling tablets 
Pack containing 3x3 pcs
Scale is the biggest enemy of all household appliances that involve the use of mains water.
JURA has developed a descaling tablet to extend the service life of your coffee machine by removing scale and yet still being easy on your machine.
Limescale causes faults and impairs flavour
When water is heated, limescale is deposited. Pipes narrowed by limescale not only slow down the heating process and therefore consume more energy, but may even cause the machine to break down completely. Limescale also has a negative effect on the coffee itself. Although a small amount of calcium carbonate is important to the flavour of coffee, too much gives the water an unpleasant aftertaste and prevents the coffee aromas from developing as they should, partly due to fluctuating water temperatures.
Contact us
Morala Trading Inc.
428 Kent Street
Ottawa, ON K2P 2B3
Canada
Toll Free: 1-800-625-9625
Local: 613-230-4452
Morala Trading Toronto
Local: 647-350-4090

Inquiries
General:orderdesk@morala.com 
Service: fred@morala.com 
Sign up to our mailing list
Free shipping on all Canadian retail orders over $100!