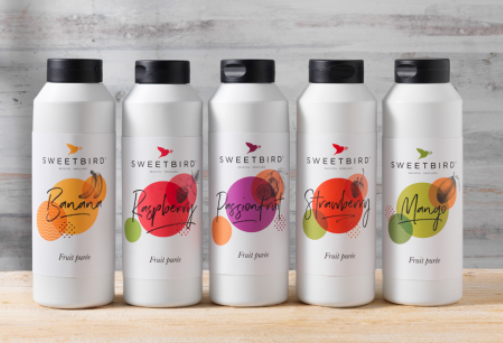 Sweetbird Puree
Sweetbird Puree
Bursting with real fruit, our Purées are the versatile ingredient for all your cold drink needs.
Available in six fabulously fruity flavours Raspberry, Coconut, Passionfruit, Strawberry, Mango and Banana, you will be able to mix and match until your heart is content.
Use them to make a wide range of drinks including sodas, cocktails, mocktails, and smoothies.
Deliciously thick and rich, they are also perfect for drizzling and decorating drinks.