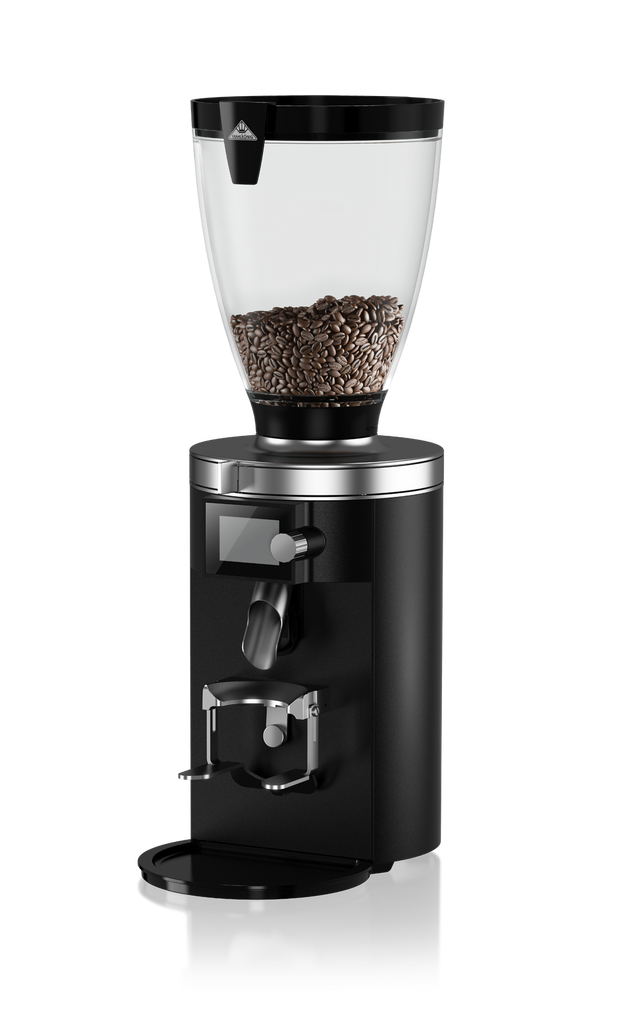 Mahlkonig E65S
Mahlkonig E65S


The E65S is the perfect synergy of proven premium espresso grinding technology and pioneering features, designed to meet the modern demands of coffee professionals around the globe. "The King of Grinders" has equipped the new model with a multifunctional push-& turn button, an innovative icon menu and presets for up to 6 individually programmable recipes. The modern slim body with a cutting-edge multi-color design features first class components and coatings for a premium look and feel. But its design pleases more than just the eye: the E65S produces the most pleasant and silent grinding, while its overall construction is robust and well prepared to sustain high workloads. The perfect choice for coffee shops and restaurants.
Voltage // frequencies // phases // nominal power:
220-240 V // 50/60 Hz // 1~ // 440 W
110-127 V // 60 Hz // 1~ // 580 W
100 V // 50/60 Hz // 1~ // 510 W
Idle speed: 1400 rpm (50 Hz); 1700 rpm (60 Hz)
Burr diameter: 65 mm
Burr material: Special steel
Average grinding capacity*: 4-7 g/s
Bean hopper capacity: approx. 1200 g 
Dimensions (w x h x d): 19.5 x 58.3 x 28.3 cm
Dimensions of packing (w x h x d): 69.7 x 28.7 x 44.5 cm
Net weight: 11.2 kg
Gross weight: 12.7 kg
Certifications: CE, CB, ETL Safety, ETL Sanitation
Standards:
Conforms to:
IEC/EN 60335-1 except IPX1

IEC/EN 60335-2-64 except IPX1
Certified to:
CSA C22.2 No. 195

NSF/ANSI 8
Standard colors:
Polished aluminum, matte black

Polished aluminum, matte black & white
Contact us
Morala Trading Inc.
428 Kent Street
Ottawa, ON K2P 2B3
Canada
Toll Free: 1-800-625-9625
Local: 613-230-4452
Morala Trading Toronto
Local: 647-350-4090

Inquiries
General:orderdesk@morala.com 
Service: fred@morala.com 
Sign up to our mailing list
Free shipping on all Canadian retail orders over $100!