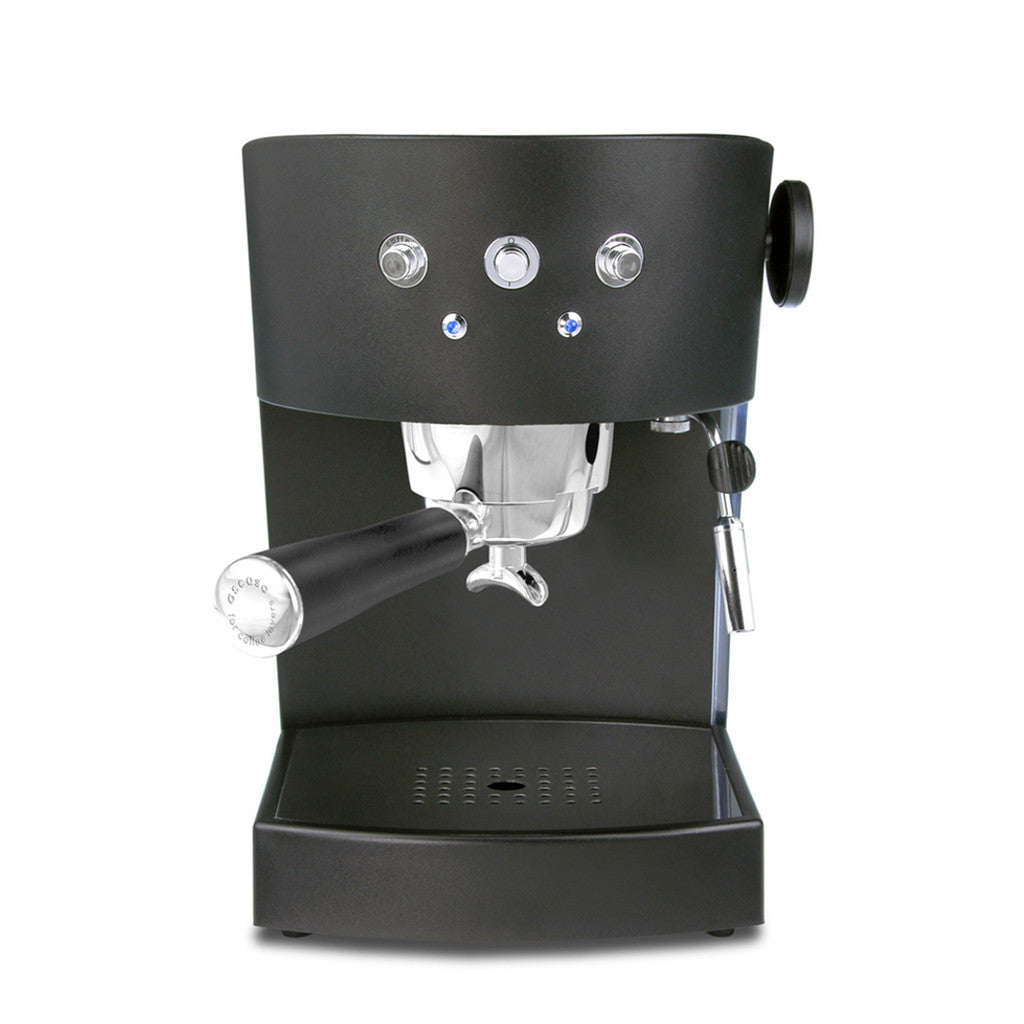 Ascaso Basic Espresso Machine
Ascaso Basic Espresso Machine
The Basic model was created with the aim of uniting modern trends with basic materials (such as ABS plastic) for affordable design with professional features. 
Barista Quality At Home
Professional quality coffee group
Made of high quality brass and designed to distribute the heat uniformly for a consistent temperature and a better extraction.


Thermoblock aluminium + inox. 
Its high quality means it can reach working temperatures quickly and in succession. Two thermostats control the temperature of the coffee and steam and a resettable thermostat protects the machine from accidental overheating. High capacity. Oversized to guarantee professional thermal stability and provide quality in every cup.

The water circulates through an Inox circuit, reducing lime scale build-up to a minimum.

Provides a limitless supply of steam.
Professional water pump which enables the distribution of water over the coffee at the suitable pressure to maximize aroma, flavour and organoleptics.    
3 Way Valves

Ergonomic handle
Professional portafilters and professional filter baskets:
following Ascaso's philosophy of transferring the professional components of the espresso world to home, all machines are provided with chrome brass portafilters and stainless steel filter baskets with 58 mm diameter.  
A special feature that comes as standard in all our products. The design of the steam pipe allows for creamy cappuccinos and lattes. 
1.3 Litre w

ater tank (48 oz)
Removable for maintenance and cleaning with easy visual access to verify the amount of water in the tank. It is possible to fill the tank with the coffee machine in operation.
Cup warmers and Trays
Emulating the professional coffee machines, the top of the machine includes an area that keeps the cups warm (cup warmers) in order for the coffee not to lose its temperature when poured into the cup. Its stainless steel and removable tray ( to remove coffee remains or water) and the design of the grille allow easy handling and cleaning.

Powerful steam / Hot water                
High quality of the materials and components: The Basic coffee machine is made with technology grade ABS. All components are designed for durability and low maintenance.