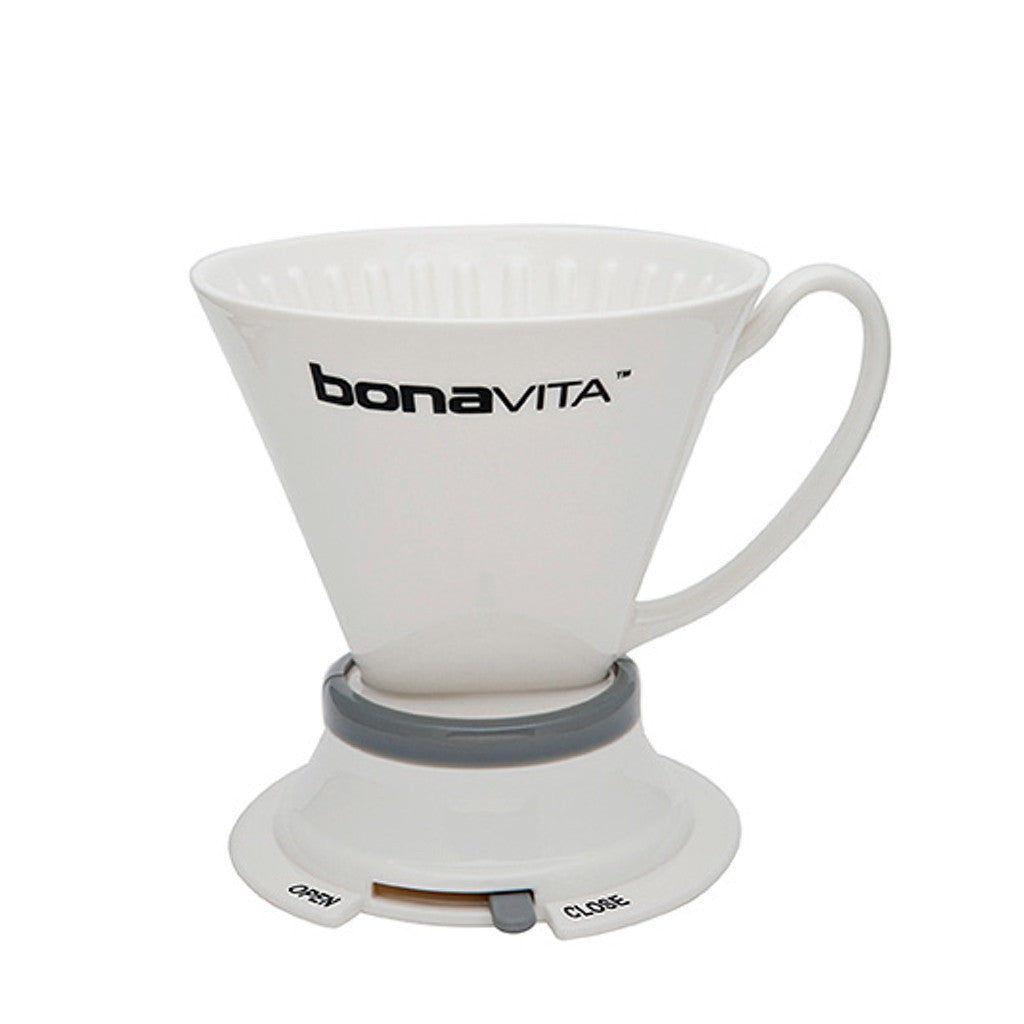 Bonavita Wide Base Porcelain Dripper
Bonavita Wide Base Porcelain Dripper
This porcelain immersion dripper from Bonavita is simple yet complete with helpful features like an open/close switch and a fitted lid that keeps water hot while brewing. With a brewing capacity up to 16 ounces, you can get balanced and flavourful coffee in single serving batches.
Open/close switch to release coffee
Single cup brewing with French Press flavor
Easy clean up after brewing
Porcelain construction ensures great heat retention
Uses #4 paper filter or permanent filter
16 ounce brewing capacity
Lid maintains heat while brewing
Fits on a wide variety of cup sizes
Product Dimensions: Length: 8.25"  Width: 6.75"  Height: 7.50"