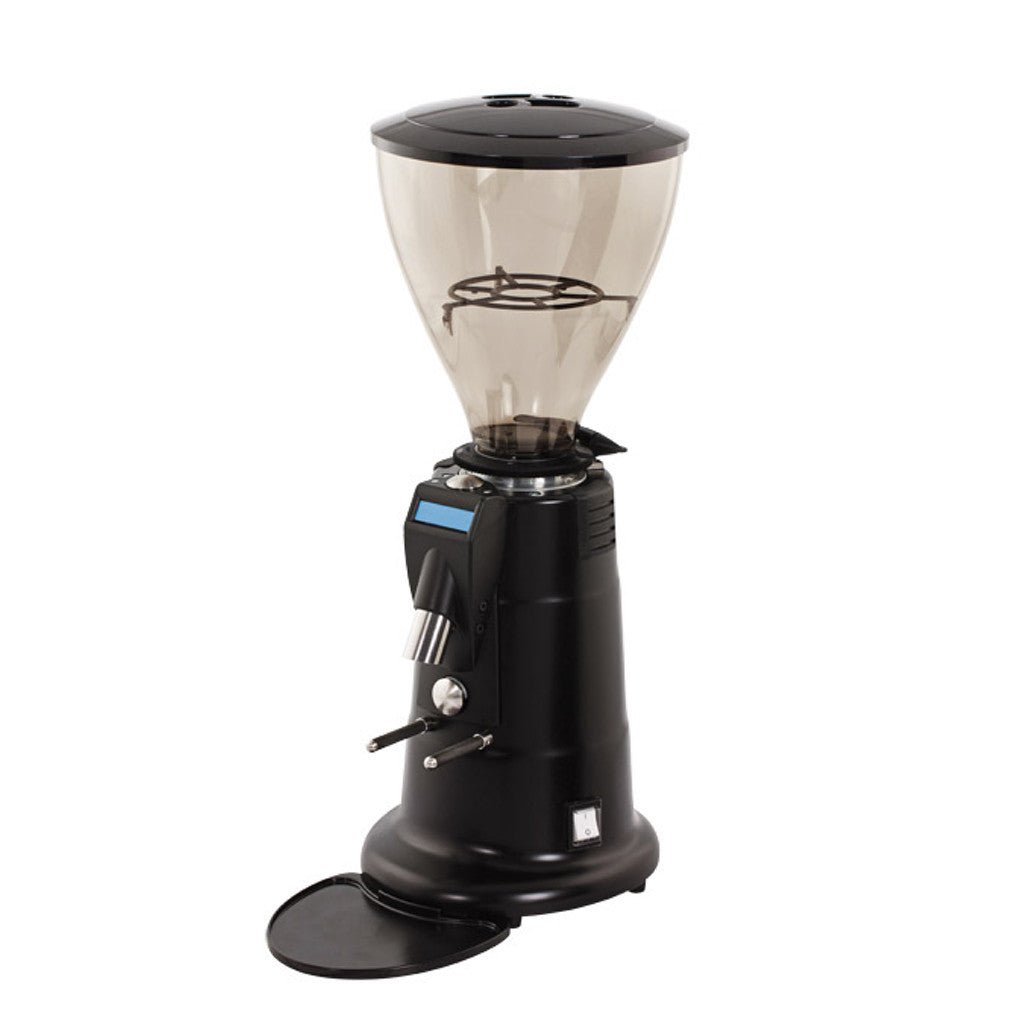 MACAP MXDR Digital Coffee Grinder
MACAP MXDR Digital Coffee Grinder
Macap was founded in 1930 in Venice. It was established as a coffee and equipment supplier and has provided quality service ever since. Traded in over 50 countries, Macap's reliable, professional tools are the result of constant refinement and meticulously detailed design and construction. 
MXD Digital
Three doses programmable
Manual dosing
Grinding output 3 g/s
Flat grinding blades Ø 75 mm
Power 340 W
Motor 1400 rpm (50 Hz) 1680 rpm (60 Hz)
Dimensions 230 x 370 x h600 mm
Coffee beans 1.4 Kg
Net weight 11 Kg
Dosing counter
Stepless adjustment system
Contact us
Morala Trading Inc.
428 Kent Street
Ottawa, ON K2P 2B3
Canada
Toll Free: 1-800-625-9625
Local: 613-230-4452
Morala Trading Toronto
Local: 647-350-4090

Inquiries
General:orderdesk@morala.com 
Service: fred@morala.com 
Sign up to our mailing list
Free shipping on all Canadian retail orders over $100!