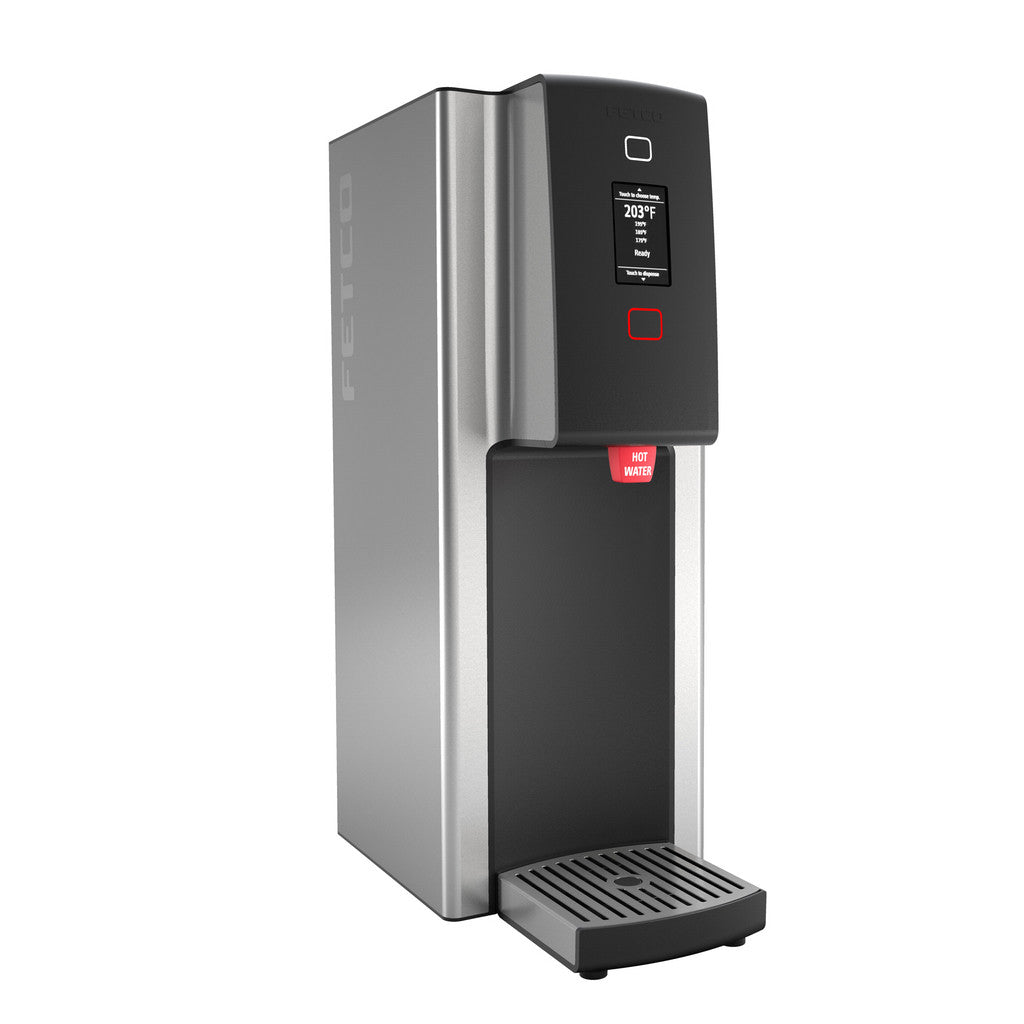 Fetco Hot Water 5 Gallon Multi-Temp
Fetco Hot Water 5 Gallon Multi-Temp

This revolutionary 5 gallon hot water dispenser is designed for single-serve dispensing at up to four different temperatures at the touch of a button. You can pre-set these temperatures according to your menu.
 
Whether you're making oatmeal, soup, tea or another hot beverage, you can instantly get the water temperature you need from a single streamlined unit.
 
Its contemporary design, digital readout and ability to dispense hot water at multiple temperatures make this unit a must-have in any foodservice environment.
Contact us
Morala Trading Inc.
428 Kent Street
Ottawa, ON K2P 2B3
Canada
Toll Free: 1-800-625-9625
Local: 613-230-4452
Morala Trading Toronto
Local: 647-350-4090

Inquiries
General:orderdesk@morala.com 
Service: fred@morala.com 
Sign up to our mailing list
Free shipping on all Canadian retail orders over $100!