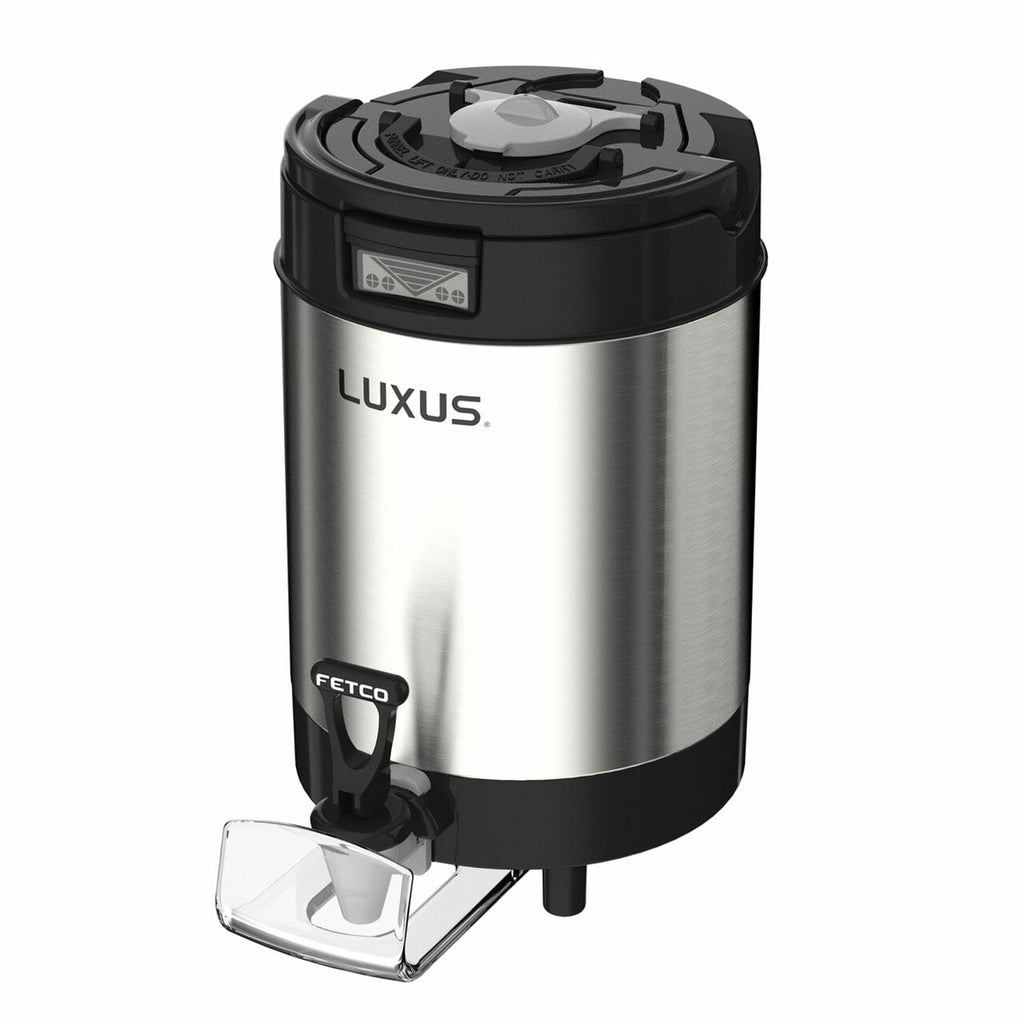 Fetco L4D Luxus Thermal Dispenser
Fetco L4D Luxus Thermal Dispenser

Standard features of the innovative L3 series include the digital Freshness Timer® and Volume Indicator. The Freshness Timer® digitally displays how long the beverage has been held with a series of clocklike icons that fill in over time. The Volume Indicator shows how much liquid has been dispensed in .25 gallon increments with a "V" shape that gradually disappears. These features are critical for the operator monitoring liquid levels and maintaining uninterrupted beverage service.

The interior construction features a high-quality stainless-steel vacuum liner with superior insulative properties for optimum retention of heat, freshness and flavor. The durable stainless steel outer body construction is attractive yet withstands harsh conditions associated with daily use, cleaning, handling and transportation.
An integrated stand means it's always ready for immediate display in the service area and no searching for a separate serving station. The 2-piece drip tray built-in to the base is completely removable for thorough sanitization.

Collapsible carry handle is strong and assures safe and comfortable transportation to any location. A transparent faucet guard helps prevent cross-contamination by keeping container openings away from the spout.
Contact us
Morala Trading Inc.
428 Kent Street
Ottawa, ON K2P 2B3
Canada
Toll Free: 1-800-625-9625
Local: 613-230-4452
Morala Trading Toronto
Local: 647-350-4090

Inquiries
General:orderdesk@morala.com 
Service: fred@morala.com 
Sign up to our mailing list
Free shipping on all Canadian retail orders over $100!