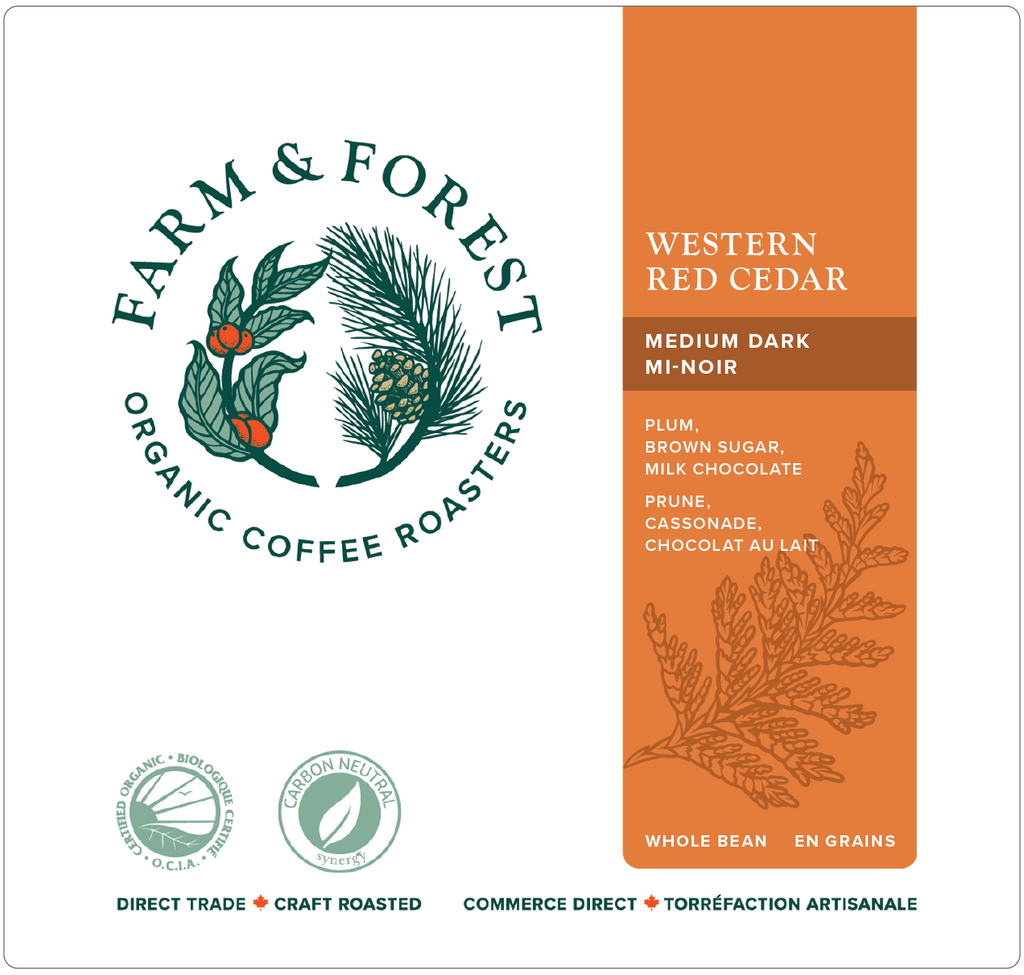 Farm & Forest Organic Western Red Cedar 1LB
Farm & Forest Organic Western Red Cedar 1LB
COUNTRIES OF ORIGIN
Guatemala, Peru, Ethiopia, Sumatra
---
REGION
Huehuetenango, Aceh Cajamarca, Limu
---
PROCESS
Fully Washed, Wet Hulled (Sumatra)
---
CERTIFICATIONS
OCIA Certified Organic, Direct Trade, Carbon Neutral
---
ALTITUDE
1500-2200 MASL
Western Red Cedars can grow to be exceptionally large with diameters of up to 7 meters and heights of up to 70 meters. The oldest western red cedar was over 1400 years old. Look for culturally modified trees where Indigenous people harvested the bark for making baskets, rope and even clothing leaving the trees with only a scar.
Contact us
Morala Trading Inc.
428 Kent Street
Ottawa, ON K2P 2B3
Canada
Toll Free: 1-800-625-9625
Local: 613-230-4452
Morala Trading Toronto
Local: 647-350-4090

Inquiries
General:orderdesk@morala.com 
Service: fred@morala.com 
Sign up to our mailing list
Free shipping on all Canadian retail orders over $100!